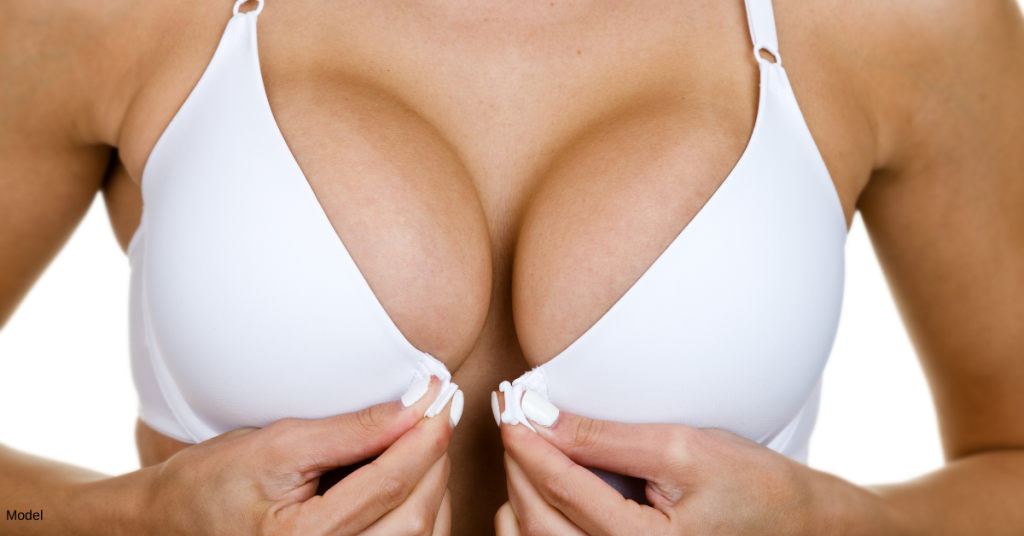 Many women begin their breast augmentation research by looking at before-and-after photos. This can be an exciting, effective way to understand what the procedure can achieve and get a look at real patient results. However, when you're browsing countless photo galleries, you may not know exactly what you should be looking out for. Can you tell the difference between "good" and "bad" surgery just by looking at breast augmentation pictures?
We often tell our Toronto patients that "good" plastic surgery involves a few common factors. Here are a few things to keep in mind when looking at breast augmentation before-and-after photos.
Good: A Proportional Appearance
Breast augmentation is meant to enhance your natural beauty—and it is as much an art as a science. You don't want your breasts to appear "worked on." Instead, your breasts should look like a flattering, natural extension of your body. While some women prefer a more dramatic look, proportion still remains key. The shape and profile of your implants should complement the measurements of your shoulders, waistline, hips, and overall build.
Bad: Asymmetry
If you've ever looked at a patient's photo and thought something "wasn't quite right," the issue was probably asymmetry. Our brains are wired to find symmetrical or balanced things inherently beautiful, and we can subconsciously pick up on misaligned appearances. This is why symmetrical results are an incredibly important part of good plastic surgery. You want all aspects of your body to "match," so look for balance and symmetry in before-and-after photos.
Good: Minimal Scarring
Any procedure that requires incisions will leave a few scars behind in the process. However, even though scars are an unavoidable part of surgery, they shouldn't detract from your look. A skilled doctor can reduce the visibility of your scars by placing them in inconspicuous locations, such as along the curve under your breast or the areola. Certain techniques can also improve scar texture so that your skin will blend evenly with the new scar tissue. While you may see scars in breast augmentation pictures, they shouldn't be very large or highly distracting.
Bad: Signs of Poor Healing
When it comes to beautiful plastic surgery results, your journey goes beyond your time spent in the operating room. A reputable practice will give you recovery information to make your healing process as smooth as possible. Post-op health complications can cause side effects like unevenly healed incisions. When looking at photos, make sure that the patients look healthy and well cared for.
Breast augmentation before-and-after pictures are a great way to learn about the plastic surgery. If you're in the Toronto area and would like to learn more about your surgery options, please request a consultation online or call our office at (416) 925-7337 for an appointment.