Ford Plastic Surgery: Dr. Derek Ford
410-7 St Thomas Street
Toronto, ON M5S 2B7
Phone: (416) 925-7337
Monday–Friday: 8:30 a.m.–4:30 p.m.

Ford Plastic Surgery: Dr. Derek Ford
305-419 King Street West
Oshawa, ON L1J 2K5
Phone: (905) 743-9888
Monday–Friday: 8:30 a.m.–4:30 p.m.

Our Staff
Although Dr. Derek Ford leads our team, our whole staff forms the supportive backbone of our plastic surgery practice here in Toronto. Theirs are often the first voices you hear over the phone when you call and the first faces you see when you visit. Our office staff guides you through your entire experience, whether you're undergoing a quick treatment with BOTOX Cosmetic® or a more extensive surgical transformation. Here, get to know each of our staff members and learn the unique qualities they bring to each of their patient interactions.
Get to know our staff in person! If you're considering cosmetic enhancement, request a consultation online with Dr. Ford or our team. You may also call our office in Toronto at (416) 925-7337 or our office in Oshawa at (905) 743-9888 to schedule your appointment or learn more.
Caroline Watson
Aesthetician
With more than 20 years of experience in the beauty industry, Caroline Watson brings expertise and passion for skincare to Ford Plastic Surgery.
Caroline customizes each facial treatment – from peels to microneedling – to address the unique skin conditions of each patient. She believes that the key to healthy skin is an approach that incorporates both a customized at-home skincare regime with in-clinic facials.
Special Note: Caroline is currently booking virtual skincare consultations to help patients customize their at-home skincare regime. To book a consultation please send an email to [email protected].
---
Hazel Salvador
Medical Aesthetic Nurse Injector
From an early age, Hazel Salvador-Serrano has appreciated the power of beauty to improve one's health and well-being. She brings this eye for beauty along with her wealth of medical experience as a nurse injector to Ford Plastic Surgery.
Before joining our team, she worked as an OR nurse for 10 years. Her love of aesthetic medicine and her nursing experience helped her evolve her skills into the beauty space. She has successfully completed the aesthetic course at CBAM and is Aesthetic Medicine Practitioner certified. She loves to share her expertise in aesthetics with her patients.
By combining her sharp eye for beauty and her wealth of experience in medical operations as an OR nurse, she assesses her clients' needs to help them achieve their beauty goals while ensuring the safety of each procedure.
---
Natasha Prasad
Office Manager
Natasha Prasad is integral to the patient experience at Ford Plastic Surgery, ensuring that every aspect of the surgical process is handled with precision and care. Her background includes working in some of the most well-respected clinics throughout the Greater Toronto area. At our practice, Natasha is dedicated to evaluating patients' readiness for surgery and meticulously coordinating the perioperative period. From the initial consultation to post-operative care, she works closely with patients and medical staff to ensure safety and preparedness, offering reassurance and support at every phase of the journey.
---
Stasia Calandrino & Alison Rak
Patient Coordination
Stasia Calandrino and Alison Rak, with their collective two decades of experience, anchor patient coordination at Ford Plastic Surgery. They are pivotal in not only facilitating initial consultations but also in providing thorough post-consultation follow-ups, addressing any questions regarding bookings, scheduling, and the surgical process. Their acumen ensures procedures are planned with a keen sensitivity to our patients' busy lives, accommodating their schedules to make our patient's surgical journey as convenient as possible. The consistency and personal attention they bring to scheduling underscore their integral roles in the seamless progression of each patient's care.
---
Mary Cabral
Patient Concierge
Mary Cabral is a seasoned veteran with over 20 years in the aesthetic industry, possessing a profound understanding of the nuances of aesthetic procedures. As a central figure in our day-to-day operations, Mary excels in addressing patient inquiries, delivering comprehensive information to ensure they approach their consultations and procedures with confidence and excitement. Often the first voice patients hear, Mary sets the stage for the exceptional service that Ford Plastic Surgery is known for.
---
Sean Bhaskar
IT/ Support
Sean Bhaskar, with his robust background in Biomedical Sciences and technology, is integral to keeping Ford Plastic Surgery at the forefront of industry innovation. His role is crucial in ensuring that our processes not only run with precision and efficiency but also continually evolve. Sean's forward-thinking approach to IT/Support ensures that we remain cutting-edge, delivering a streamlined experience for both staff and patients alike.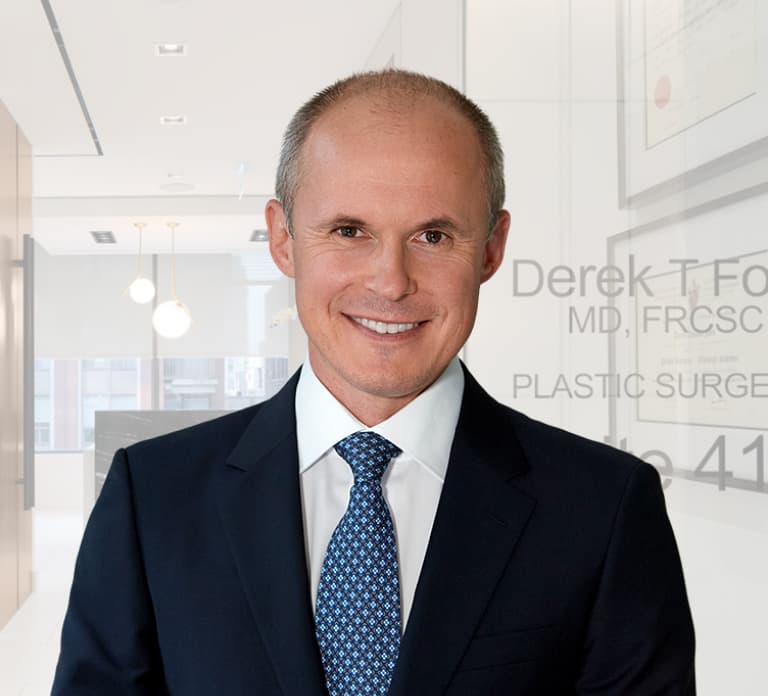 Derek Ford, MD FRCSC
Working hard to keep himself and his practice on the leading edge of aesthetic medicine. Learn more about what sets him apart.
Meet Dr. Derek Ford
Request a Consultation
Credentials you can trust: