Ford Plastic Surgery: Dr. Derek Ford
410-7 St Thomas Street
Toronto, ON M5S 2B7
Phone: (416) 925-7337
Monday–Friday: 8:30 a.m.–4:30 p.m.

Ford Plastic Surgery: Dr. Derek Ford
305-419 King Street West
Oshawa, ON L1J 2K5
Phone: (905) 743-9888
Monday–Friday: 8:30 a.m.–4:30 p.m.

BBL® Laser Skin Rejuvenation in Toronto
Ford Plastic Surgery offers the Sciton® BBL® laser at our Toronto plastic surgery practice, which allows our team to treat a variety of skin concerns, including visible signs of aging, dark spots, sun damage, acne, fine lines and wrinkles, and even visible veins on the face and body. This medical spa laser system can be used to refresh the skin's appearance with gentle treatments or go deeper to achieve more dramatic effects, revealing smoother, younger looking skin for men and women of all ages and skin types.
What Is BBL®?
Broadband light (BBL) is a nonsurgical laser skin rejuvenation treatment that uses light energy to penetrate the skin and help it heal from within. The BBL laser sends pulses of light into the skin that gently heats the upper layers of skin. The laser light is absorbed by the blood vessels and melanin in the skin that cause discoloration and visible veins. The blood vessels are destroyed and absorbed by the skin, and the laser energy triggers your body's natural healing process, prompting the generation of new collagen and elastin, resulting in refreshed, renewed skin.
What Can BBL Treat?
BBL can be used to treat skin pigmentation and signs of aging on the face, neck, chest, and hands, including:
Fine lines around the mouth and nose
Uneven skin tone
Dark spots
Redness
Sun damage
Active acne
Vascular lesions
Broken blood vessels
BBL is most commonly used to treat mild pigmentation concerns, early signs of aging, and slight sun damage. For patients who have more serious skin concerns, we recommend HALO laser therapy.
A chemical peel may also be effective for treating sun damage, and Morpheus8 RF microneedling can help tighten and lift lax skin in addition to BBL laser treatments.
During your consultation, your provider will assess your skin and recommend the best treatment for your needs. They will recommend a customized skincare treatment to suit your skin concerns.
What Is a BBL Treatment Like?
BBL photo rejuvenation therapy is noninvasive, and treatments typically take 15 minutes to 1 hour to complete, depending on the areas being treated.
Before your treatment, your skin will be cleansed, and your provider will apply a cooling gel. You will be provided eye protection for the duration of the treatment. During the treatment, the device will be applied to your skin, releasing pulses of laser light into the skin.
Most patients equate the feeling of the treatment to the snapping of a rubber band and feel a prickling or warming sensation within the skin. The treatment is generally comfortable and does not require any anesthesia, but your provider may choose to use a topical anesthetic.
Depending on the depth of the treatment, your skin may be slightly red and swollen for a few hours and you will see noticeable improvements in your skin within a few days.
How Long Is the Recovery Process?
BBL laser skin photo facial rejuvenation requires virtually no downtime. Most people are able to return to their daily activities immediately. While you can expect some redness initially, this should fade within a few hours. Some pigmented lesions may initially darken then start to fade and flake after a few days.
We strongly recommend using sunscreen of at least SPF 30 with broadband UVA and UVB protection and avoiding excessive sun exposure after treatment.
How Many Treatments Will I Need?
The number of treatments needed depends on the amount of damage to your skin. We usually recommend 3-6 BBL treatments, spaced 3-4 weeks apart for initial skin improvement, with ongoing treatments spaced every 3 months for ongoing maintenance.
When Will I See Results?
Your skin will feel smoother, your pores will appear smaller, and your dark spots and age spots will fade over the course of several days after treatment.
Are you interested in learning more about BBL photo facial skin rejuvenation? Request a consultation with our skincare team or call our Toronto office at (416) 925-7337 or our Oshawa office at (905) 743-9888.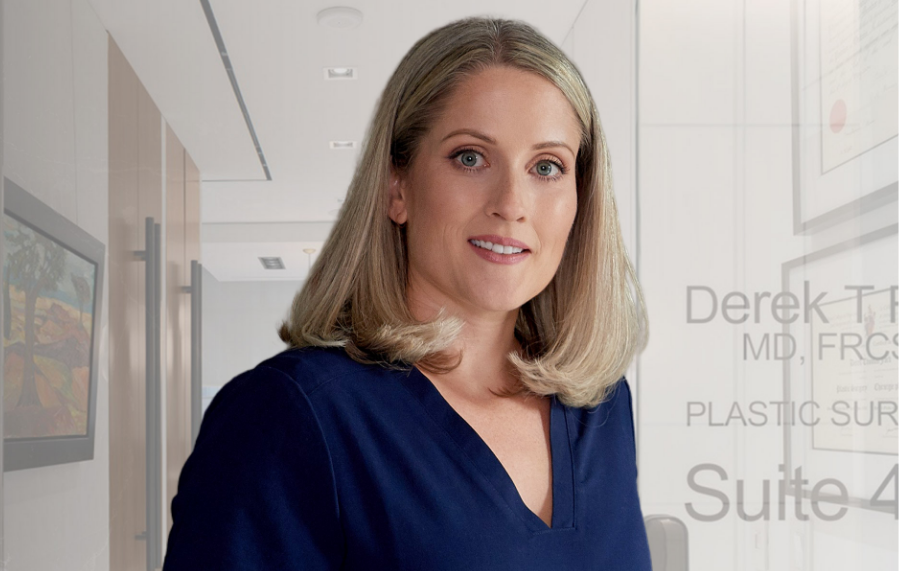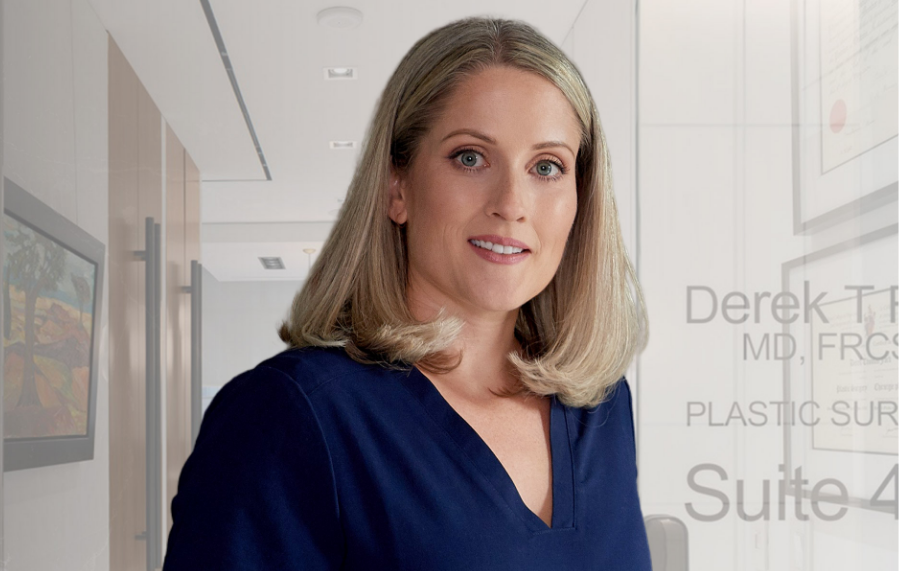 Caroline Watson, Aesthetician
With a passion for skin care nurtured by more than 20 years of experience in the beauty industry, Caroline uses her expertise to address each patient's unique needs. Besides performing nonsurgical treatments such as microneedling in the office, Caroline helps patients create at-home skincare regimens to maintain healthy, glowing skin.
Meet Caroline Watson
Patient Results
See the possibilities of Dr. Ford's work for yourself when you visit our gallery of real patient before-and-after photos.
View Photo Gallery