Ford Plastic Surgery: Dr. Derek Ford
410-7 St Thomas Street
Toronto, ON M5S 2B7
Phone: (416) 925-7337
Monday–Friday: 8:30 a.m.–4:30 p.m.

Ford Plastic Surgery: Dr. Derek Ford
305-419 King Street West
Oshawa, ON L1J 2K5
Phone: (905) 743-9888
Monday–Friday: 8:30 a.m.–4:30 p.m.

BOTOX® Cosmetic & Dermal Fillers
For more than 10 years, Ford Plastic Surgery in Toronto has offered BOTOX and dermal fillers for women and men who want to soften wrinkles and other signs of aging without surgery. If you're bothered by mild to moderate facial aging but aren't yet ready to undergo surgery, injectable treatments may be the perfect option for you.
If you think your face could benefit from BOTOX or fillers such as Sculptra®, RADIESSE® and JUVÉDERM®, request a consultation with Dr. Hanna or Hazel. You may also call our Toronto office at  (416) 925-7337 or our Oshawa office at  (905) 743-9888 to schedule your appointment.
Patient Results
See the possibilities of Dr. Ford's work for yourself when you visit our gallery of real patient before-and-after photos.
View Photo Gallery
Introduction & Indications
Although BOTOX and fillers are both injectable products that treat some signs of aging, the way each works is quite different.
BOTOX Cosmetic belongs to a class of drugs called neuromodulators. It treats wrinkles caused by repetitive motion, called dynamic wrinkles. BOTOX actually relaxes the muscles that cause these wrinkles, so the skin stays smooth. It's especially useful on crow's feet, horizontal forehead furrows, and vertical glabellar lines that form between the brows.
While attempts have been made to create similar products, our practice exclusively uses original brand-name BOTOX.
Fillers use biocompatible ingredients, typically synthetic hyaluronic acid, to physically fill in wrinkles and add volume from beneath the skin. Their active ingredients are based on substances found in the human body, making them well-tolerated by most patients. Fillers can be used to fill lines, creases, and hollowing around the eyes or temples. They can also be used to add volume and shape to areas such as the lips, cheeks, nose, chin, and hands. Over time, fillers are naturally metabolized by the body.
Assessment
During your consultation, Dr. Hanna or Hazel assesses your face and talks to you extensively about your cosmetic goals. They may discuss controllable factors that contribute to wrinkles (smoking, for example) and discuss how you can prolong your results and improve the overall quality of your skin at home. They will also help you decide which products are best for you based on your desired results. Injectables are helpful for achieving subtle non-surgical results; our team is experienced in assessing when these treatments are appropriate to achieve patients' goals, and when surgery would be a better option.
Procedure
The typical injectable procedure is comfortable and brief. Dr. Hanna or Hazel first cleanses your face. Although most people find the injections comfortable, we can use local anesthetic for filler injections for improved comfort. They will then perform a series of injections in the appropriate areas. Most treatments last for about 30 minutes. Our team personally administers all injections for treatments that are effective, safe, and reliable.
Our team personally administers all injections for results that are effective, safe, and reliable.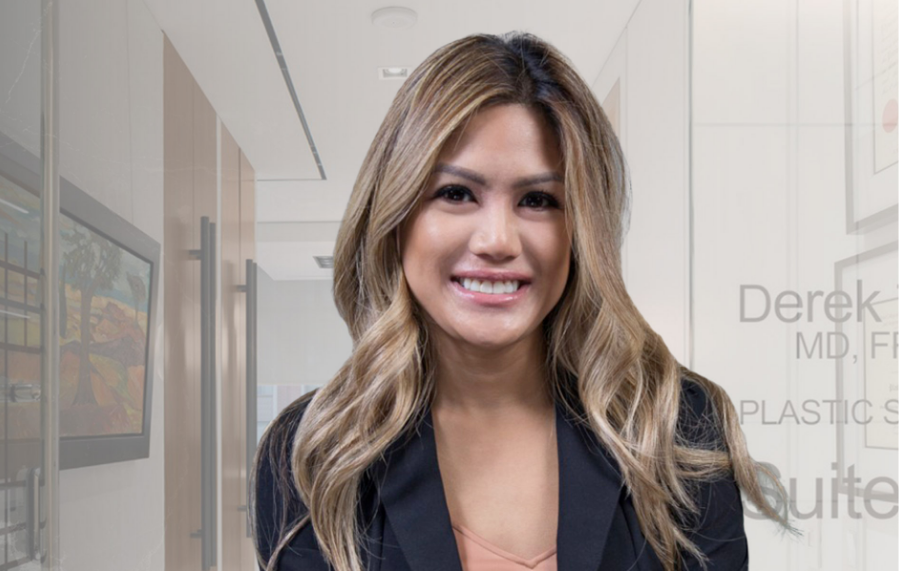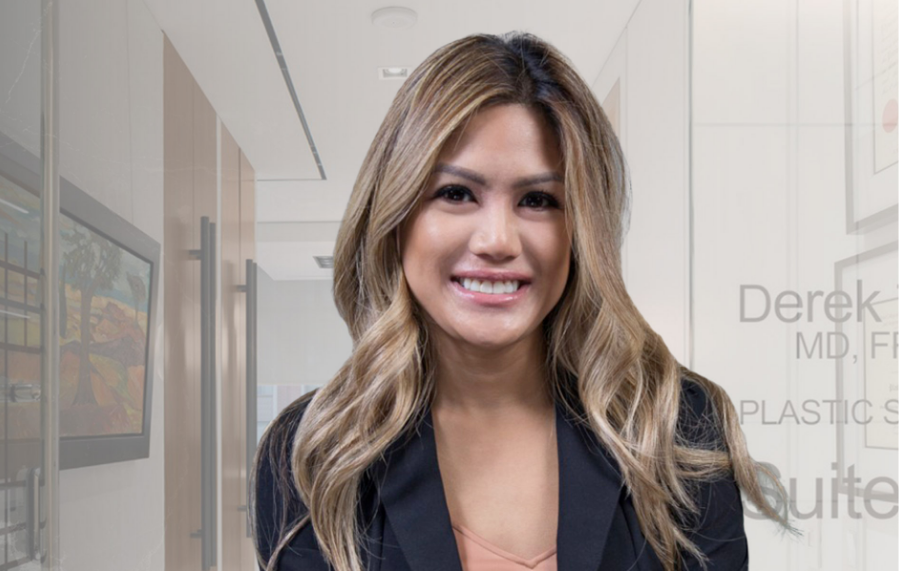 Hazel Salvador, Nurse Injector
A certified Aesthetic Medicine Practitioner, Hazel's expertise as an injector is one of the reasons she is such a valuable asset to our practice. Having worked as an OR nurse for 10 years before joining our team, Hazel combines that experience with a passion for aesthetic medicine and providing patients with excellent results.
Meet Hazel Salvador
Recuperation & Results
One of the most appealing things about injectable treatments is that there is no significant downtime. Most patients return to their usual activities immediately following their appointments we do ask that patients refrain from vigorous physical activity on the day of their treatment. BOTOX injections typically cause only minor inflammation at the injection sites. Fillers may produce more swelling and minor bruising, but these typically last only 2 to 3 days.
Although the results of fillers can be seen immediately, BOTOX needs some time to take effect — typically about 14 days for full results. While patient experiences vary, wrinkle reduction from BOTOX can last up to 6 months and the results of fillers can last from 6 to 12 months. The longevity of your results is dependent on the severity of your symptoms and where in the face the products were injected.
How much do BOTOX & fillers cost?
BOTOX costs $11 per unit (typically 30 units per area, maximum fee of $675 for 3 areas) when injected by Nurse Hazel
JUVÉDERM filler costs $650 per cc, $350 per .5 cc when injected by Nurse Hazel
BOTOX costs $13 per unit (typically 30 units per area, maximum fee of $750 for 100-unit vial) when injected by Dr. Ford or Dr. Hanna
JUVÉDERM filler costs $750 per cc, $450 per .5 cc when injected by Dr. Ford or Dr. Hanna
Hyaluronidase (to dissolve filler) costs $400
*Prices exclude taxes