Ford Plastic Surgery: Dr. Derek Ford
410-7 St Thomas Street
Toronto, ON M5S 2B7
Phone: (416) 925-7337
Monday–Friday: 8:30 a.m.–4:30 p.m.

Ford Plastic Surgery: Dr. Derek Ford
305-419 King Street West
Oshawa, ON L1J 2K5
Phone: (905) 743-9888
Monday–Friday: 8:30 a.m.–4:30 p.m.

About Dr. Steven Hanna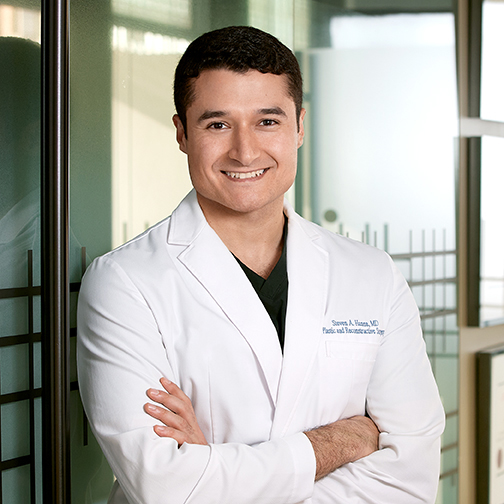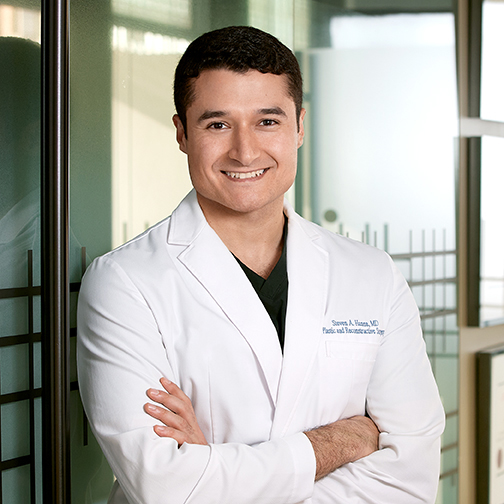 Dr. Hanna's passion for plastic surgery is evident through his numerous scientific publications in the field and his invitations to speak at national and international scientific meetings to share his experience. His expertise has also caught the attention of the media, and he is often sought after for his opinions on the latest trends and developments in plastic surgery.
One of Dr. Hanna's key principles is a patient-centered approach to plastic surgery. He believes in working closely with his patients to understand their aesthetic goals and to develop a shared vision of the desired outcomes. Dr. Hanna's expertise lies in adopting the latest and most effective procedures to achieve natural appearing results that exceed his patients' expectations.
With his exceptional training and patient-centered approach, Dr. Steven Hanna is a trusted choice for those seeking top-quality aesthetic procedures with natural-looking results.
To meet with Dr. Hanna in person, request a consultation using the online form, or call our office directly in Toronto at (416) 925-7337.
Learn more about Dr. Hanna on Instagram @stevenhannamd.
Prestigious Training
Dr. Hanna is the only plastic surgeon practicing in Canada to have been selected for the Aesthetic Surgery Fellowship at Manhattan Eye, Ear, and Throat Hospital — the oldest and most prestigious aesthetic surgery fellowship in the world. During his fellowship, Dr. Hanna worked with world experts in facial rejuvenation, rhinoplasty, injectable fillers and neuromodulators, breast augmentation, and advanced liposuction, honing his skills and expertise in these areas.

Dr. Hanna earned his Doctor of Medicine degree from Queen's University, where he was awarded the T.R. Sullivan Memorial Prize for achieving the greatest proficiency in surgery. He then completed his plastic surgery residency at the University of Toronto learning from the top plastic surgeons in the city, including Dr. Ford. He then honed his surgical skills in Manhattan alongside some of the most famous plastic surgeons in the world before returning to Toronto to join the Ford Plastic Surgery team.
Professional Affiliations
Dr. Hanna is a member of the following professional organizations:
Canadian Society of Plastic Surgeons (CSPS)
Royal College of Physicians and Surgeons of Canada (RCPSC)
College of Physicians and Surgeons of Ontario (CPSO)
Canadian Medical Protective Association (CMPA)
Recent Articles
Dr. Hanna shares his insights as a plastic surgeon with various media outlets. Check out the latest articles featuring his thoughts on plastic surgery:
Dr. Hanna's Favourite Procedures
Dr. Hanna focuses his entire practice on aesthetic surgery and offers a full range of options for patients looking for natural results. He finds facial aesthetic surgery particularly rewarding, including deep plane facelift, deep neck lift, and rhinoplasty. He is also well-versed in injectables, and the latest technology used for advanced liposculpture of the face, neck, and body.
Fat Grafting to the Face, Neck, Breasts, and Body
Schedule your consultation with Dr. Hanna today using the online form or call our office Toronto at (416) 925-7337.