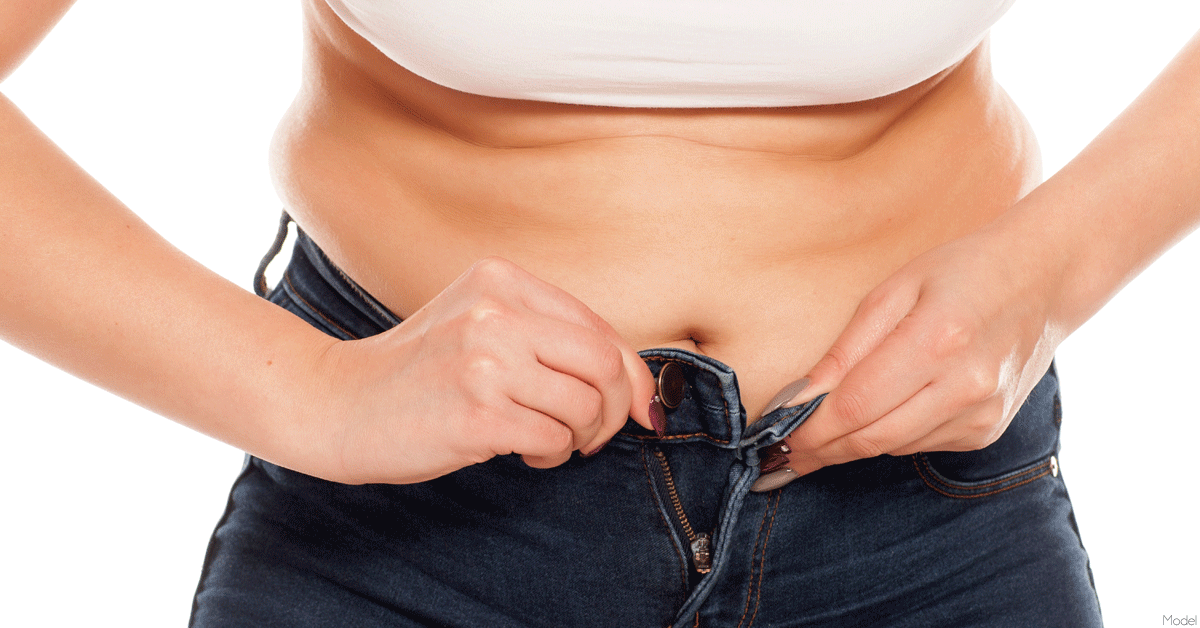 For many new moms, the bulging, hanging skin and fat in the lower abdomen can be a frustrating area to correct post-pregnancy. Try as they might to tone the area with diet and exercise, the panniculus can be exceptionally stubborn. This is because the area is primarily made up of loose skin that can often only be eliminated through a tummy tuck. This procedure helps moms and people who have been through major weight changes finally achieve the slimmer, flatter look they have been working toward.
In this blog post, I'll explain how a tummy tuck can fight that loose lower tummy skin and help those who have been through dramatic body changes feel more confident than ever.
What is a panniculus?
A panniculus is a post-baby bulge in the lower abdomen. It's mostly leftover skin caused by the uterus, muscles, and skin stretching during pregnancy or major weight gain. Once volume is lost in the area, the remaining skin sags and causes fullness in the lower abdominal area. No matter how slim someone becomes, this bulge will usually stick around until it is surgically addressed.
Can exercise remove this extra belly skin?
When singer Beyoncé opened up about her post-pregnancy experience, she stated that at some point she may decide to go "beast mode" in the gym to eliminate her "mommy pouch" and restore her six-pack. Unfortunately, this may not be entirely possible. Exercise can be highly beneficial when it comes to overall health, muscle tone, and fat reduction, but loose skin doesn't respond to working out.
Fat reduction treatments may not work either. Whether through surgical or nonsurgical means, fat removal does nothing to address the excess skin left after pregnancy or weight loss.
How do you fix a panniculus?
Either a panniculectomy or a tummy tuck can be the answer. The less extensive of the two options, a tummy tuck removes excess skin to smooth out the area and reduce the size of the panniculus. It also tightens and repositions abdominal muscles separated by pregnancy, a condition called diastasis recti. For those who struggle with stretch marks on the abdomen, a tummy tuck can often address those as well. You can learn more about tummy tuck surgery after pregnancy in our related blog post.
There are different options for tummy tuck procedures, including a mini tummy tuck, which addresses concerns only below the bellybutton. For those who have more extensive loose skin after significant weight loss, your surgeon may recommend a lower body lift instead or a tummy tuck. The best way to determine your ideal treatment plan is to come in for a personal consultation. During this appointment, I'll be able to examine your concerns in person, discuss your goals, and develop a customized plan tailored to your body and your desired results.
To see more examples of what a tummy tuck can do, please visit our before-and-after photo gallery.
If you're interested in learning more about tummy tuck surgery in Toronto, please contact us online or call us at (416) 925-7337 to schedule a consultation.