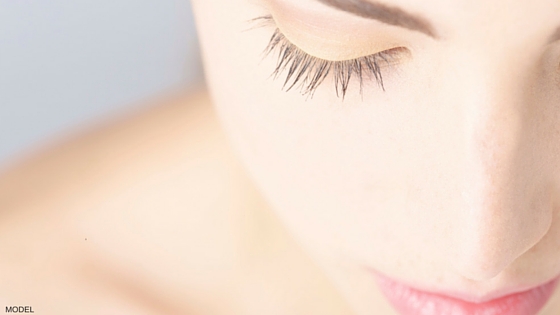 So many exciting events happen during spring and summer, from graduations and class reunions to weddings and family vacations. As you prepare, you'll want to look and feel your best. Let me recommend one of the most popular and simple rejuvenating treatments: eyelid surgery, sometimes called an eyelid lift or blepharoplasty. My experience as a plastic surgeon in Toronto and Oshawa has shown me that your looks often have a big effect on your confidence and the way you feel inside, and this relatively small procedure can provide a big boost.
Blepharoplasty removes extra tissue and pads of fat in either the upper or lower eyelids, or both. The results give patients a more youthful, alert appearance and brighter eyes. However, there are some added benefits of the surgery that are less well known but equally rewarding for many of my patients.
Here are 3 benefits of eyelid surgery beyond how great it looks.
Improved Vision
One of the most frustrating and potentially dangerous effects of having extra tissue in your upper eyelids is the way it can impair your vision. As gravity takes control, this tissue begins to droop in front of the eyeball, making it harder to see clearly. This effect will only worsen over time, as skin pulls further downward.
While this may not interrupt everyday activities such as working on a computer or watching TV, it may come into play when vision is critical, such as when driving, or when seeing your child walk across the stage to receive a diploma at graduation.
Many patients seek eyelid surgery for cosmetic purposes, and then they are pleasantly surprised when they learn how much their line of sight has improved. In some cases of severely impaired vision, part of the procedure may even be covered by insurance. Now, that's a nice benefit!
Reduced Muscular Strain in Forehead
Straining your forehead, squinting, and constantly lifting your eyebrows are all symptoms of drooping eyelids. As the extra skin obstructs your line of vision, you are forced to work harder to see clearly. Most people don't even realize they are doing these things. The strain can result in headaches, neck aches, tired eyes, and deep wrinkles around the forehead and eye area — none of which are comfortable or attractive.
Removing that extra tissue relieves the muscles around the eyes and the pain that comes with it. If you choose to complement eyelid surgery with another rejuvenating treatment, such as a facelift, brow lift, or even nonsurgical options such as BOTOX® Cosmetic, you can achieve even greater results.
Increased Confidence
Have you ever worried that the creases in your eyelids would cause your makeup to smear, or avoided photos because you know there's no flattering angle for under-eye bags? If so, eyelid surgery can help reduce these frustrations and give you the confidence to relax. Plus, it can help to reveal an appearance that reflects how you feel on the inside: self-assured and full of life.
Think about all the pictures you'll be taking this year at your daughter's wedding, or your anniversary party, or a vacation with a loved one, and then framing them to look back on for years to come. Will you look as rejuvenated and joyful as you felt in those wonderful moments?
I understand that undergoing eyelid surgery or any cosmetic procedure is a big decision. I invite you to learn more about blepharoplasty on my website, and visit the procedure page on RealSelf.com. Users have given it at 94% "Worth It" rating, indicating the widespread satisfaction people feel afterward.