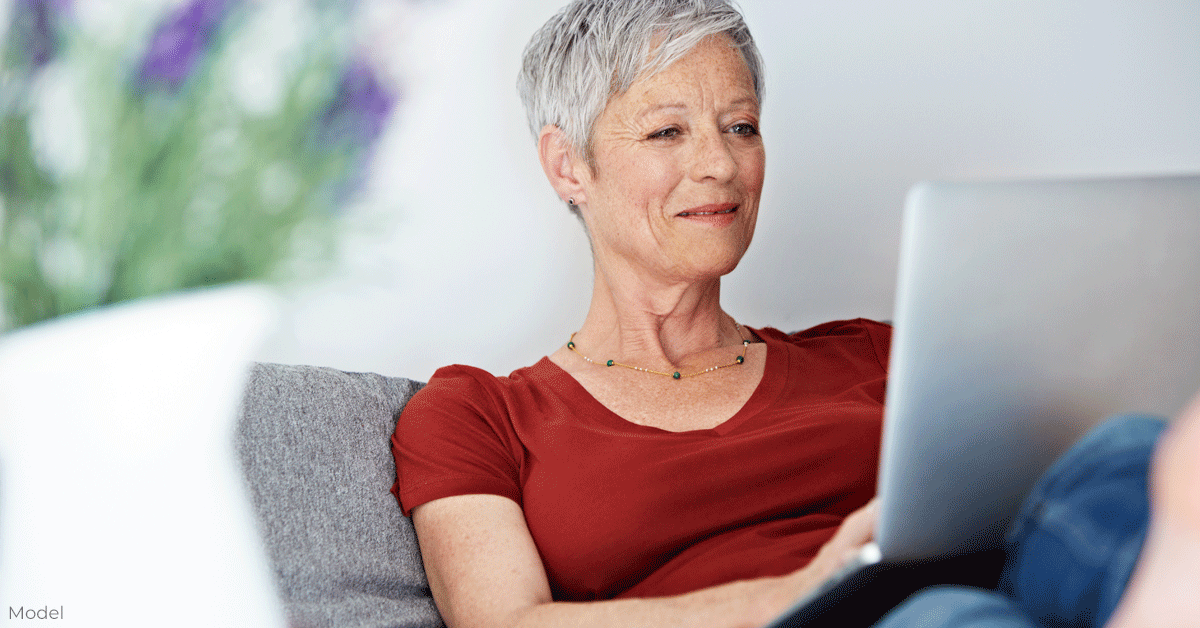 Many people have spent months meeting with co-workers and connecting socially with family and friends using video platforms such as Zoom and are casting a critical eye at their faces. Couple those Zoom meetings with wearing masks when we're in public, and a lot of people are noticing more than ever how our eyes can show signs of aging.
The result has been an influx of patients seeking facial plastic surgery such as blepharoplasty (eyelid surgery) at my Toronto clinic, throughout Canada, and around the world. This "Zoom boom," as it's been called, includes both surgical and nonsurgical facial rejuvenation procedures, and it's not expected to slow significantly even after the pandemic because remote work has taken root for many companies.
Recovery and Working From Home
One of the benefits of getting facial plastic surgery while working from home is that planning for recovery becomes less of a hurdle. During consultations, patients often say getting time off from work to have the surgery and recover is the most significant obstacle—even more than the cost of the procedure. With more flexible remote-work schedules, however, patients can often work from home sooner than they would normally return to a job in the past.
Additionally, women or men worried about not looking their best in the first couple of weeks after surgeries enjoy more discrete recoveries, avoiding uncomfortable questions about their appearance.
Popular 'Zoom Boom' Procedures
I've mentioned eyelid surgery as one procedure many of our patients seek, but other treatments that improve the skin's appearance or create a more well-defined jawline and prominent chin are also common.
Eyelid surgery
Undereye bags and droopy upper eyelids tend to get magnified when looking at yourself during video meetings, making you look tired and older than you are. Upper or lower blepharoplasty—or both—create a rested, alert, and more youthful appearance without looking like you've had "work" done. The incisions made for eyelid surgery are hidden in the natural crease of the upper lid or inside the lower lid, meaning the scars are imperceptible. You can see the type of results you can expect in my patients' before-and-after photos.
As a plastic surgeon who trained with one of the world's leading endoscopic brow lift specialists, I'm thoroughly familiar with how this procedure reduces the appearance of "heavy" or sagging brows. In many cases, I recommend combining a brow lift with eyelid surgery to create a fully refreshed look.
Video calls can be especially unforgiving for women and men concerned about sagging jowls or loose neck skin. Even with the best angles, the camera seems to showcase "tech neck"—how necks look when doing video calls. Adjusting the camera angle can help, but it won't actually tighten the skin. Surgery creates a more angular, slimmer jawline that both men and women consider attractive.
Not everyone needs surgery to address their concerns. Microneedling, combined with radiofrequency energy, improves the skin's texture and tone. The innovative Morpheus8 device stimulates new collagen production, softening the fine lines and wrinkles that seem magnified during Zoom meetings. What sets it apart from other microneedling treatments is that the RF energy penetrates the skin's deeper layers, targeting the fat responsible for the appearance of a double chin and tightening saggy jowls.
Of course, these procedures are only as effective as the plastic surgeon performing them. With the increased popularity of plastic surgery, it's important not to rush your choice. Read patient reviews and research your surgeon's qualifications. If you're thinking about facial rejuvenation, you can contact us using the online form to request a consultation or call us directly at (416) 925-7337 to schedule an appointment.